BALTIMORE, MD – Heavy Seas Beer is pleased to announce several new additions and exciting changes to its portfolio in 2019. Citra Cannon IPA, Sun Burst Sour Ale, and Night Swell Dark IPA will be introduced as limited releases. The "Uncharted Waters" series will introduce a new barrel-aged Sour Ale, Red Flag, to its lineup, as well as welcome new draft-only variants on its returning beers.
Heavy Seas Cannon Crew Samplers, available year-round, will include all four Cannon Crew beers: Loose Cannon, TropiCannon, Double Cannon, and AmeriCannon. The samplers will be offered in both can and bottle formats. This will also introduce the availability of Double Cannon in 12oz cans – in both the sampler pack and its own 6packs.
The brewery will continue the tradition to release an anniversary ale at the end of each year, named "24" for 2019. This annual release will now be available on draft and in. 4packs of 16oz cans.
Finally, Heavy Seas will continue its small-batch beer program in 2019 and introduce 16oz can releases along with draft availability. These limited release beers will continue to be available throughout the year exclusively in the Heavy Seas Taproom at the brewery in Baltimore, MD. Each beer style will not be announced until closer to its release date.
"We are always very excited to produce new products, so 2019 will definitely be a great year from a creativity perspective," says Heavy Seas Founder, Hugh Sisson. "We hope to make new friends in the broad market as well as the taproom."
Full Portfolio Details Below:
Year-Round:
Loose Cannon IPA
TropiCannon Citrus IPA
Double Cannon Double IPA
AmeriCannon Double Dry-Hopped American Pale Ale
Pounder Pilsner
Peg Leg Imperial Stout
Gold Ale – draft only
Powder Monkey Pale Ale – draft only
Cutlass Vienna-Style Lager – draft only
Limited Release: Citra Cannon IPA (February)
Smooth Sail Wheat Ale (April)
Smooth Sail Mixed Berry (April) – draft only
Sun Burst Sour Ale (July)
Night Swell Dark IPA (October)
24 Anniversary Style TBD (December)
"Uncharted Waters" Series:
Blackbeard's Breakfast Imperial Coffee Porter aged in bourbon barrels (February)
Salted Caramel Blackbeard's Breakfast (February) – draft only
Red Flag Barrel-aged Sour Ale (June)
Great'er Pumpkin Imperial Pumpkin Ale aged in bourbon barrels (September)
Great'er Pumpkin Latte (September) – draft only
Siren Noire Imperial Chocolate Stout aged in bourbon barrels (November)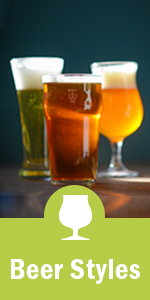 Coconut Siren Noire (November) – draft only
Samplers (Year-Round):
Cannon Crew Bottle Sampler
Cannon Crew Can Sampler
Samplers (Limited Release):
Summer of the Pirate Can Sampler: Smooth Sail, TropiCannon, Loose Cannon (April)
Drink Like a Pirate Can Sampler: Sun Burst, TropiCannon, Loose Cannon (August)
CONTACT INFO
Company: Heavy Seas Beer
Contact: Christine Shaffer
Email: shaffer@hsbeer.com